The Power of Hashtags in Building Your Brand
If you are into the digital marketing gaming, here's something you should think about first: 95 million posts are being shared on Instagram daily. Now, how can you align your posts with the right target market? Use a hashtag, baby.  
Kudos on your newly created brand, but please don't tell me you don't use and utilize this holy metadata tag called hashtag. According to HopperHQ, using a hashtag is a way of categorizing posts to discover new content and increase reach.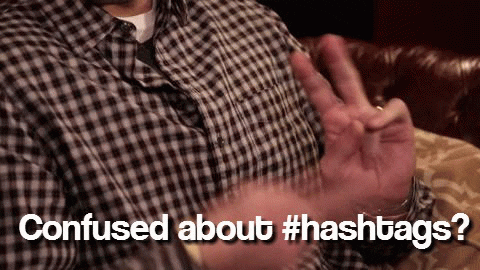 Where and when to use them?
Captions. Track and engage with the market and trend you want for your brand.
Comments. Tag a person, organization, topic, or any keyword you want for your brand. Some users put more hashtags on the first comment for appearance sake. Yes, you can do that.
Bios. This is an instant hair flip for your brand. Adding hashtags into your IG bio will automatically lead your visitors to your respective content: making your brand more relevant to them like you're their favorite sole fillet.
Still waffling about hashtags?
Here are facts you should know about its function:
1. Hashtag doubles the engagement of people compared to tweets that don't have.
2. Brands using hashtags get 50% increase in sales.
3. Operates as a community hashtag, helping your brand to be more relevant and engaging.
4. Can make your brand look credible and trustworthy.
5. Helps increase your visibility.
6. Highlight different aspects of your brand.
Rules To Rule On Social Media With Hashtags
Here are things you should keep in mind when using hashtags:
1. The more, the merrier doesn't apply. According to BrandonGaille, a tweet with just one hashtag performs 21% better in engagement than a post with 3 or more hashtags.
2. Use only local hashtags to filter and build community awareness.
3. To create a conversion, hashtag your brand or the actual product.
4. Search, search, search. There are tools you can use to identify popular hashtags for your brand or product.
5. Before creating or using a specific hashtag, study and understand its content first.
There you go. Now you are ready to boost your brand. It's better to understand things first before using it; because it can really make or break your brand. And by knowing who your target market is, it's a sure 3-pointer shot in converting sales.

We have more for you. Hit us up on Facebook!